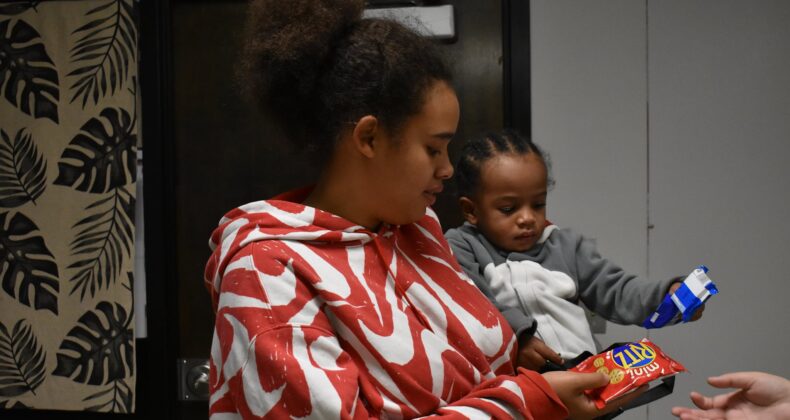 Metro High School has onsite childcare services available for students and staff. The Parent-Child Center is able to provide care for infants and toddlers. Metro staff pays for the service. Parenting students are able to access this service at no charge however, they are required to enroll in Childcare class for one class period each school day in exchange
for the care of their child. This allows parenting students an opportunity to continue their education while
alleviating the cost of childcare. The Center also provides a hands-on classroom for both parenting and non-parenting students to develop/enhance their childcare skills.