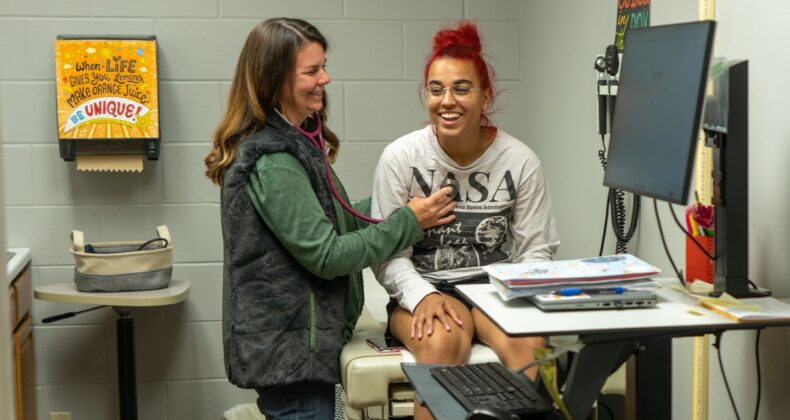 Metro High School has a full-time health clinic, also known as Metro Care Connection has a full-time health clinic providing services such as routine physical examinations, which are required for students to participate in sports or work.
Other services provided include:
Immunizations
Treatment of minor illnesses such as an ear infection or strep throat
Basic laboratory tests like throat cultures or a urine test
Prescriptions for medications like antibiotics
Health education and counseling
Referral for complex medical conditions
And referral for counseling services.
These are some of the services not available in the clinic:
ADHD medication management
Complex lab testing
Contraceptives
Hospitalization
Reproductive health care
X-rays
In order to receive health care at a school-based health clinic, students under the age of 18 need a completed consent form signed by a parent/guardian. Students insured by Medicaid may have medical service billed to Medicaid. There is no associated cost to these students and their families. Please contact the clinic with any questions at 319-558-2272.
---
State Vaccine Requirements!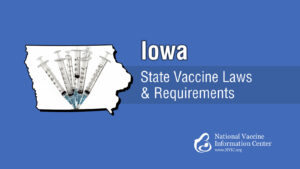 All students need to be up-to-date on the required vaccines! If you are not sure if you are current with vaccines, check with Sara & Deb in the clinic! Students must have the required vaccines to be in school!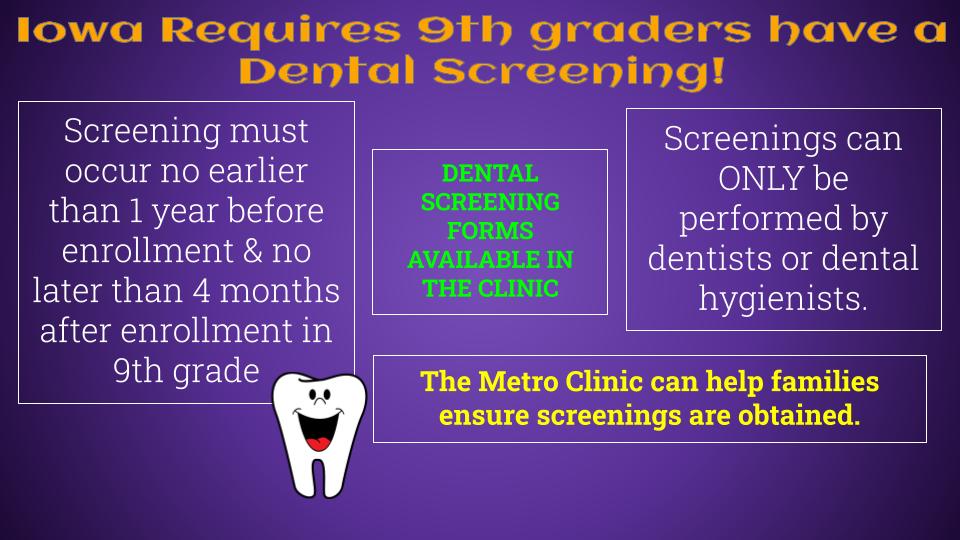 Bring your completed Screening Form to the Metro Clinic
KEY CONTACTS